The Orbis Cascade Alliance is a library consortium serving academic libraries in the Pacific Northwest of the United States. The Alliance runs a shared library management system and discovery interface, works on collective purchasing, facilitates access to unique and local collections, and coordinates resource sharing for our members.
Isaac Gilman Appointed Executive Director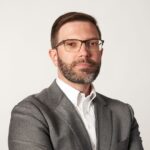 Isaac Gilman, Dean of Libraries at Pacific University, has been named the Alliance's new Executive Director starting December 2023! See the news release.
Strategic Plan
The Orbis Cascade Alliance has launched its FY24-26 Strategic Plan!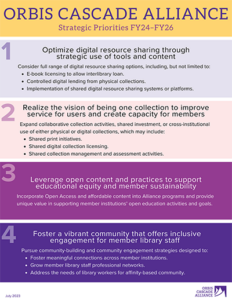 What's Happening