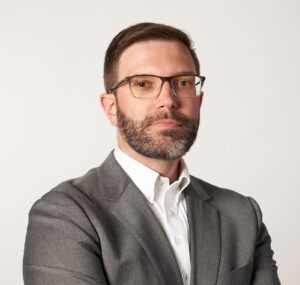 The Orbis Cascade Alliance is pleased to announce that Isaac Gilman has been named Executive Director, starting December 11th 2023. The Alliance is a cooperative, library consortium made up of 38 private and public colleges and universities in Oregon, Washington, and Idaho.
Isaac holds a bachelor's degree in English from Kenyon College, a master's of library and information studies from the University of British Columbia, and a PhD in education and leadership from Pacific University. Since completing his library degree in 2006, Isaac has worked in the University Libraries at Pacific University, moving from access services to instruction and research services to scholarly communication and publishing services, and spending the most recent eight years as director and Dean of University Libraries. During his time at Pacific, he has been an active member of the Alliance community, including serving as chair of the Board of Directors and co-leading development of the Alliance's current strategic priorities. Isaac's work has centered around improving equity in academic library practices, from increasing open access to information; to removing barriers for students; to breaking down legacy staffing structures. A co-founding editor of the Journal of Librarianship & Scholarly Communication, Isaac is an active researcher and author, with a focus on exploring inequitable structures and systems within libraries, higher education, and scholarly communication.
"Isaac Gilman is a forward-thinking leader in the library profession, and I am thrilled that he will be the Orbis Cascade Alliance's next executive director. Isaac's experience in areas ranging from scholarly communication to student success to strategic planning position him well to lead the consortium in an evolving higher education environment," said Mark Dahl, Chair of the Alliance Board of Directors.
"It is a privilege to lead the Alliance, an organization and community I have learned and grown within," said Gilman. "As colleges and universities explore new collaborations to better serve students and address challenges facing higher ed, libraries have an opportunity to lead the way. We have always been leaders in collaborating for the benefit of our local communities, and the Alliance especially is recognized for working for the good of our collective students, faculty, and staff. I'm excited for the opportunity to help strengthen and extend library collaboration in our region in ways that both improve higher education in the Northwest and set an example for our member institutions and for all academic libraries."