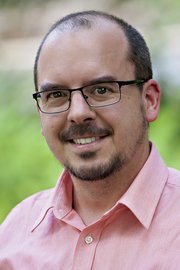 Jesse Holden
Program Manager, Shared Content
Orbis Cascade Alliance
Work Email: jholden@orbiscascade.orgINTERNET
Work Phone: (541) 854-0995work
Pronouns: he/him/his
Jesse is the Program Manager, Shared Content and joined the Alliance in November 2017. His previous positions include Head of Acquisitions at the University of Southern California and Account Services Manager for EBSCO Subscription Services.
He is author of the book Acquisitions: Core Concepts & Practices and a former instructor for the ALCTS "Fundamentals of Electronic Resource Acquisitions" online course. He earned his MLIS from San Jose State and his MA in Interdisciplinary Humanities from Penn State.
He is based in Vancouver, WA.